Game: The Advisor – Episode 1: Royal Pain Free Download

The Advisor Series is a player-driven narrative where your choices & decisions, both in the game, and out of the game, determine how future episodes unfold. Play the role of villain protagonist Magnus the Magician, as he wreaks havoc across the land, one well-placed fireball at a time!
About This Game
(This game, as well as many others in our bundle, is FANTASTIC for Youtubers & Streamers to create content, engage with their audience, & allow their audience to better get to know them through answering a series of questions about the content creator! This creates a unique experience for all parties involved, and players playing the game themselves can enjoy the solo experience tremendously all on their own as well!)
The Advisor – Episode 1: Royal Pain
The Advisor Series is a unique take on choices-matters RPG's designed by Randumb Studios that can only be described as a "Player Driven Narrative."
Just like our other titles, you'll be asked a series of questions and your answers will determine the outcome of your story. However, it follows a fantastic and exciting new tale of Magnus the Magician, a villain protagonist that you might hate, or fall madly in love with…
But what truly makes this "Choices-Matters" experience different from anything else, is what YOU decide AFTER the game is over…
Once you receive your ending, you may place your vote, as the audience, as to which direction you wish for the story to go in. Future episodes will be written due to YOUR decision making! So, come be a part of history and help shape the future of this new episodic series that's sure to surprise you with various twists and turns in the ever-changing, player-driven plot that is… The Advisor.
Features:
YOU decide how future episodes will be written
Be a part of history with Player – Developer interaction
Your name will be included in the credits of future episodes for your participation
The only game of its kind
Very psychological and atmospheric
Secret Words that change the gameplay
Super affordable for a unique experience
Choices are everything…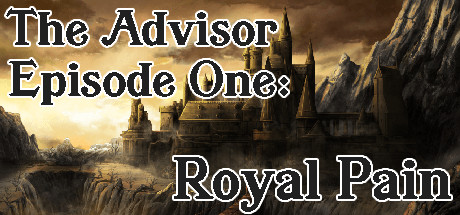 Title: The Advisor – Episode 1: Royal Pain
Genre: Adventure, RPG, Simulation
Developer:
Publisher:
Release Date: 31 May, 2021
The Advisor – Episode 1: Royal Pain Trailer
System Requirements
Minimum:

OS: Windows 98/XP/Vista/7/8/10
Processor: Any processor w/ a clock rate of 2 GHz
Memory: 512 MB RAM
Graphics: CPU-integrated or on-board graphics
Storage: 800 MB available space
Sound Card: DirectSound-compatible sound card
Free Download The Advisor – Episode 1: Royal Pain Game
Full Game, latest version. Download for Free!